Organizational competitiveness depends on learning agility of modern workforces. As technology adoption rate is increasing, businesses require new skill sets to cut through the intense competition. L&D initiatives employed to up-skill or re-skill employees measure the quality of the efforts but often miss out on the value they add to the business results.
Also in a situation where talent management is constrained with time, intent, and budget, the unclear value-add of L&D to business can stop organizations from investing in such programs. These factors make it important for L&D professionals to measure and show the impact of L&D programs.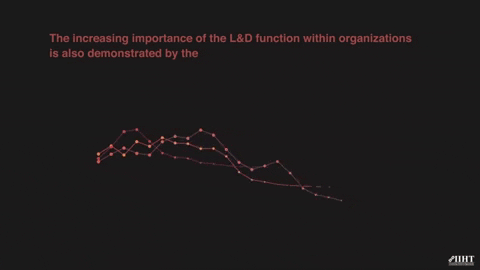 Learning elements you must measure
With the huge amount of learner data flowing in, the mindset of a data-driven training outcome is the need today. The team needs to identify how learner's data can change outcomes at individual levels. Here are some of the key metrics to think through:
Skill attained: This training evaluation approach revolves around measuring knowledge levels, both pre-learning and post-learning. Evaluate skill attainment in simultaneity with the job role and the concepts a learner needs to understand well.
Skill applied: Without real-world application learning programs do not serve the purpose. So, it is important to understand the extent your learners are applying the concepts with hands-on labs.
Behavioural skills: It is important to know if your employees are familiar and aligned with the organizational values or interpersonal skills required to be successful in a particular role. Behavioural skills should be measured on both individual and team levels.
Goal attained: L&D outcomes are closely related to the immediate goals of each learner, which includes the role-based performance goals set for them. So it is important to intricately tie L&D outcomes in with the employee performance management process.
The need for modern evaluation tools
Traditional models for evaluating training effectiveness are of minimal help in assessing responses, knowledge, behaviour, and outcomes of training. These models fail when it comes to measuring outcomes in line with business requirements.
Moreover, L&D with the addition of different content delivery methods like blended mode, mobile, and engagement tools like gamification, social collaboration and so on, require a unique blend of quantitative and qualitative metrics to measure outcomes. So the standard evaluations techniques like feedbacks, psychometric assessments cease to be effective on a larger scale.